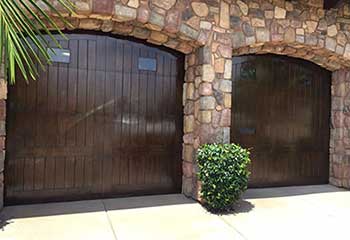 Garage Door Installation
Customer Issue: Mister Steele's garage door took extensive damage in an accident. The panels, hinges, and tracks were all damaged. He decided to get a new garage door installed, and needed it to be compatible with his opener and springs.
Our Solution: A premier carriage house imitation wood door from Sears fit the customer's garage door frame. This new garage door fit Mr. Steele's opener's optimum weight range and his spring system, and the new tracks were easy installations. Once the new lift cables were in place, we plugged in the opener and gave the new garage door a test.
Edward Steele
- Kenilworth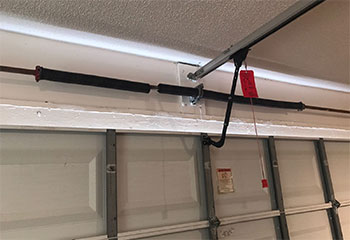 Spring Replacement
Customer Issue: One of the customer's torsion springs broke unexpectedly and he couldn't open his door.
Our Solution: Our technicians unplugged the opener as a safety precaution, then carefully eased off the torsion spring from its bar and replaced it with a new oil tempered spring. After finishing the installation of the new unit, we tested the door's movement and adjusted the tension accordingly.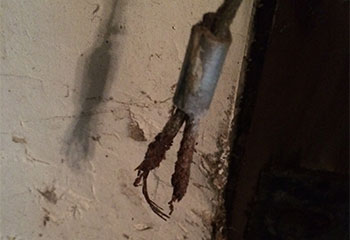 Cable Replacement
Customer Issue: Rusty cables.
Our Solution: Unfortunately, the cables were so rusty they had to be replaced. Then we applied lubricant where necessary, tightened a couple of bolts and adjusted spring tension. When we finished, the door was quieter than ever and working flawlessly again.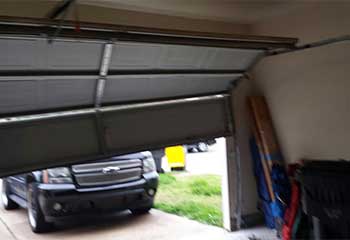 Panel Replacement
Customer Issue: Damaged door panel.
Our Solution: This customer's door had suffered significant damage in a car collision, and needed replacement. Our team arranged for a replacement panel to be fitted and installed, quickly bringing the door back to perfect working condition.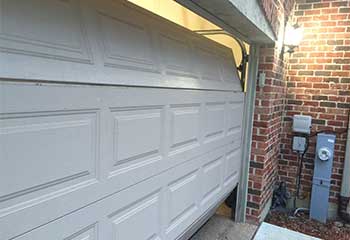 Track Replacement
Customer Issue: Jammed track.
Our Solution: Our technicians inspected this customer's door tracks and discovered significant damage that prevented the door from moving. After replacing the track, the door was able to return to smooth operation, leaving this customer very satisfied.
Sally MacArthur
- Wilmette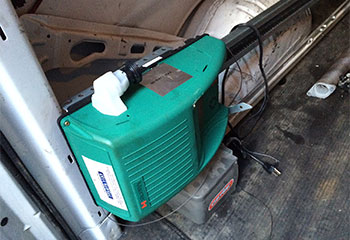 Opener Repair
Customer Issue: Faulty opener wiring.
Our Solution: When we inspected this customer's opener unit it became clear that a part of the circuit board had been damaged. Our technicians were able to quickly repair the damaged wiring and restored the opener to a reliable working condition.